A Passion For Distinction
M Financial Group was founded on the principle that "off-the-shelf" products often do not meet the needs of ultra-affluent and corporate clients. Since 1978, M Financial has worked closely with some of the nation's most prestigious insurance carriers and investment firms to develop innovative products with features and flexible options that complement the needs and objectives of Member Firm clients.
Proprietary products are a natural fit for M Financial. Together, we apply industry best practices, have a strong entrepreneurial spirit, and consistently distinguish ourselves from the competition. We are creative and innovative and are always looking for better ways to clients' goals. A number of factors drive M Financial's success with proprietary products, including:
Relationships
Carrier relationships drive innovative products. We offer 16+ proprietary life and disability insurance products – and counting – thanks to long-standing partnership with industry-leading carriers.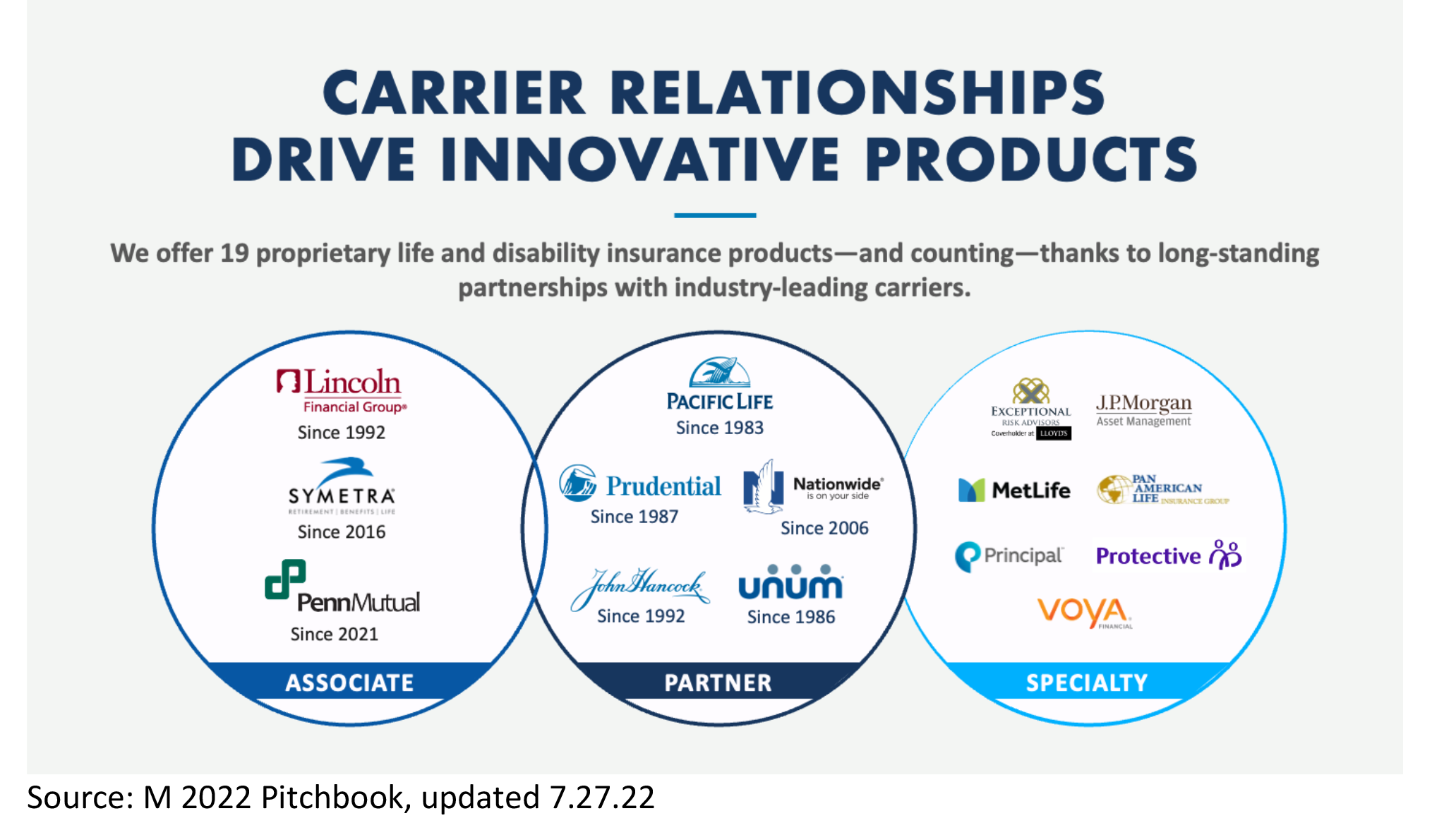 Pricing Advantages
Like break point pricing in investments, our exclusive products provide a pricing advantage that reflects the unique aspects of our affluent and High Net Worth clients.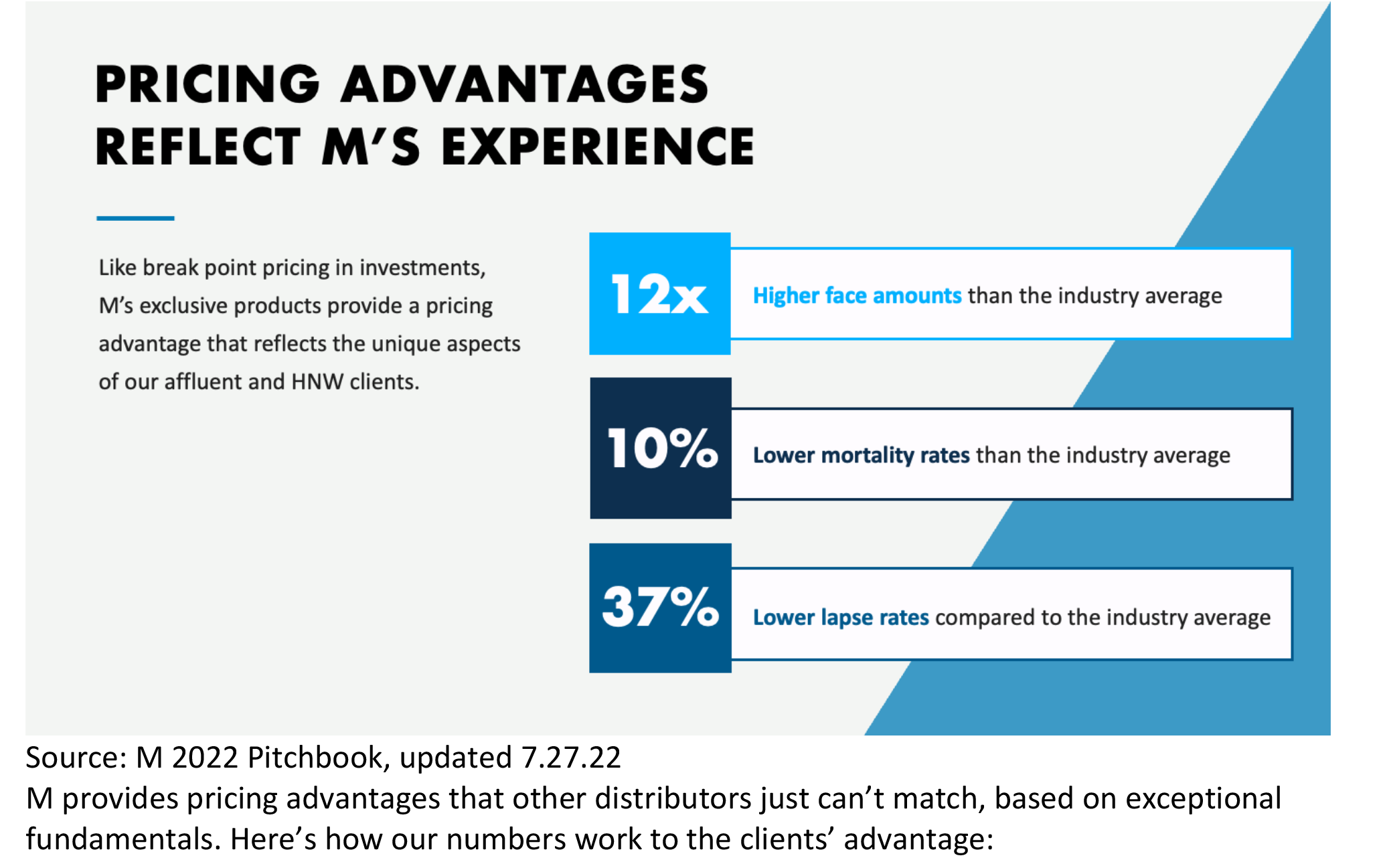 M provides pricing advantages that other distributors just can't match, based on exceptional fundamentals. Here's how our numbers work to the clients' advantage:
Face Amount – M average face amounts are nearly 12 times higher than the industry average, providing economies of scale that lower policy charges for M proprietary products.
Mortality Rate – M high net worth mortality experience (actual death claims) is 30% lower than the industry aggregate—and 10% lower than the industry high net worth segment—allowing us to offer insurance products at lower cost.
Lapse Rate – M's significantly lower lapse experience provides a longer time horizon for Partner Carriers to recoup initial expenses, driving lower ongoing policy charges.
Source: M 2022 Pitchbook, updated 7.27.22
Inforce Management
M continuously monitors performance so that when better-than-expected experience emerges, we ensure the value goes to those who created it – existing policyholders.
Preserving the efficiency of M products has resulted in 54 re-pricings and reduced costs upwards of $200 million for clients to date.